Open the bottle, mix the content with a tool. Close the bottle and shake.
Spread MUD Texture with a brush.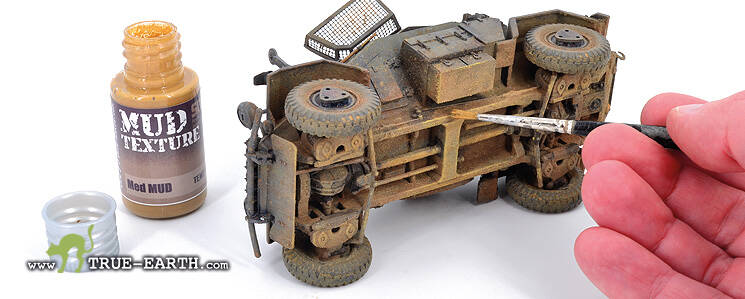 Or spread it and blend an edge with water.
MUD Texture can also be splashed with a rigid-bristles brush.
Overlap more colors. For example a darker color on lower parts to simulate a more wet area.